[JÖNKÖPING, Sweden - October 21, 2022] Sveaverken participated at the Elmia Agriculture 2022 in Sweden from October 19th to 21st. During the event, Sveaverken highlighted both the latest farming solutions and the time-honored products to visitors.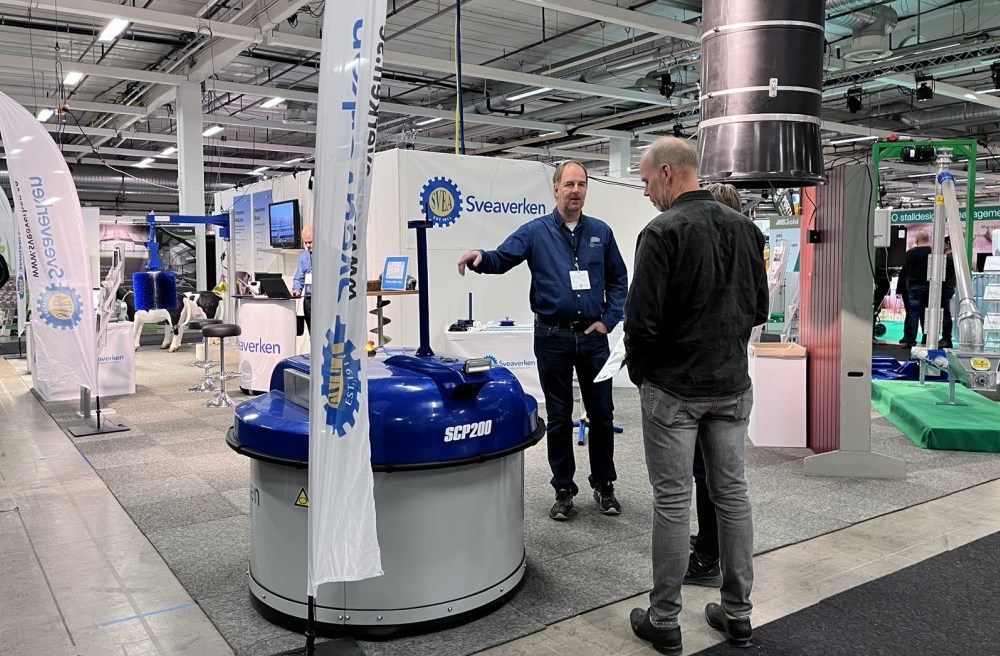 Sveaverken RoboPusher Pro at Elmia Agriculture 2022

The Elmia Agriculture is the national trade fair for the Swedish farming. It is also an international agricultural fair to create conditions for a sustainable and profitable agriculture and animal husbandry industry.
Sveaverken, as a company with a long tradition of driving innovations in the farming and husbandry sectors in the Nordic region, showcased a variety of farming products and solutions at the exhibition. Latest innovative products on display at the event include RoboPusher Pro, MooCollar S2, Sveaverken Brush, Sveaverken HeatLamp and LE SYSTÈME D'AUTOGUIDAGE F100. Other sustainable and classic products feature SVEA Auger, SVEA manure scraper systems, Ventilation solutions, and SVEA Care for cows.

As the world's first visual navigation feed pushing robot, Sveaverken RoboPusher Rro attracted the attention of many visitors. A vast audience stopped at the booth to inquire about this equipment when it ran automatically via a remote control. With a pushing speed of 18 m/min, the robot increases the feed intake substantially. And the automatic feed pushing reduces the risks of feed contamination and zoonosis transmission.

Sveaverken HeatLamp was another eye-catching presence at the expo. The quick heating technology reduces more than 46% of energy consumption, compared with traditional lamps, and improves the survival rate of baby animals through mitigation of animal diarrhea. No wonder it became so popular among potential customers, dealers, professionals and even journalists at site. It should be one of the best choices for farmers considering the global increasingly severe energy situation.

We are glad for Sveaverken's successful standing at Elmia Agriculture 2022. Today, Sveaverken is devoted to transforming the traditional agriculture industry to a more sustainable one by reducing greenhouse gas emission, reducing the usage of fertilizer and pesticide, and improving farmers' working conditions. We are constantly innovating for life.