RoboPusher Nimbo - a revolutionary feed pusher in a compact size that uses visual navigation and advanced algorithms to optimize feed distribution and consumption for dairy cows.
Sveaverken focuses on IoT products and smart automation solutions for a wide range of fields, including field precision farming, digitalized herd management, and automated vertical farming. Today, Sveaverken announces the launch of a new smart device for herd management: RoboPusher Nimbo. This is a robot that uses advanced visual navigation technology to automatically push feed, increasing milk yield and the health of cows. Sveaverken's vision is "Innovation for Life", which reflects its commitment to creating products that improve the quality of life for both people and animals.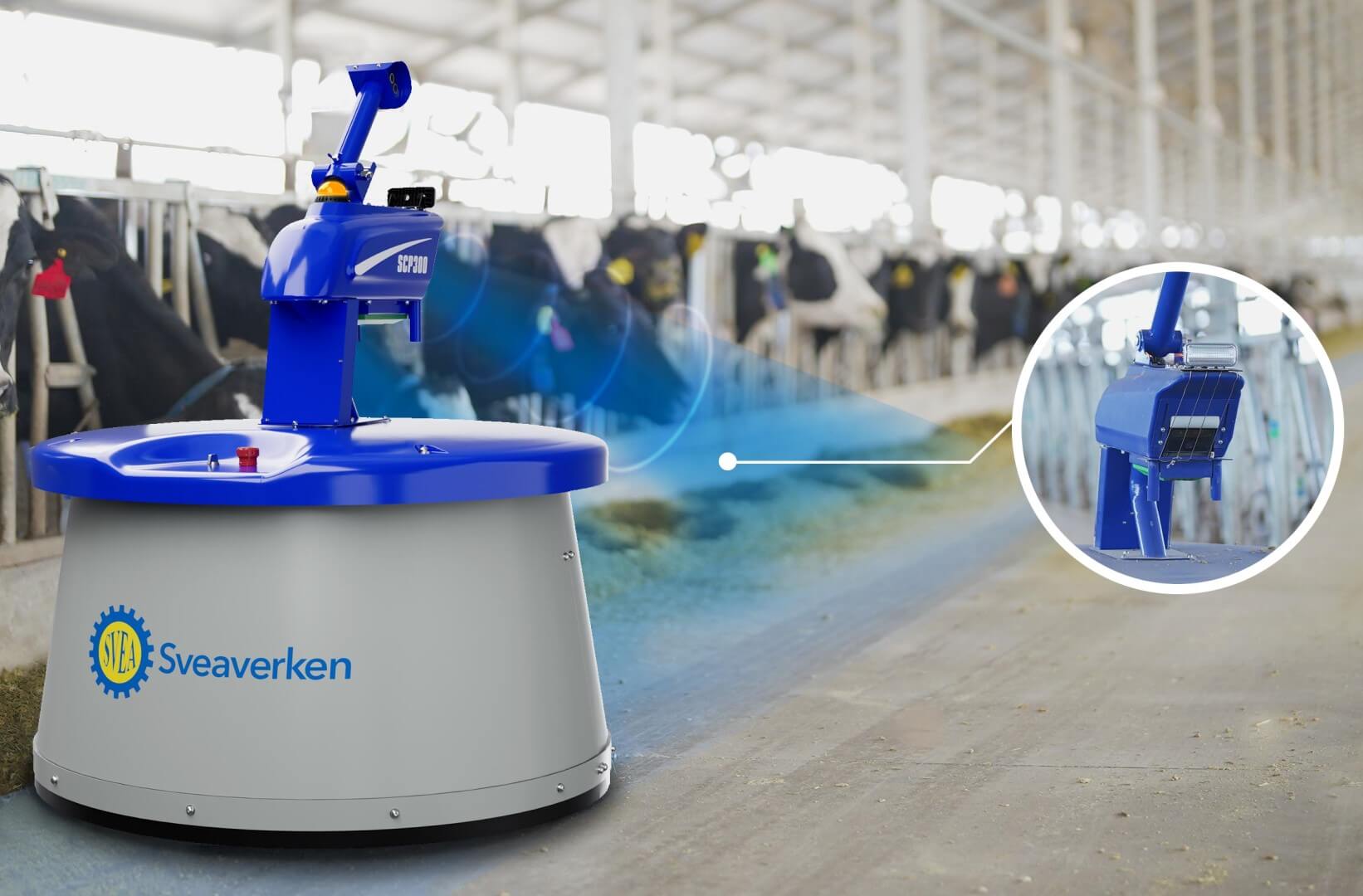 RoboPusher Nimbo is Sveaverken's latest innovation in the field of digitalized herd management, following the previous launches of RoboPusher Pro, Tracking Collar, Dairy Farm Lighting, and Sveaverken Brush. The robot uses optimized algorithms.
RoboPusher Nimbo not only improves feed utilization and cow intake, but also allows farmers to monitor the robot and the herd anytime through an IoT platform. Farmers can also remotely control the robot and set its parameters, such as feed pushing time if needed. The platform is simple and clear to use and learn.
RoboPusher Nimbo also has a compact design and a small charging station that requires less space and installation work. The charging station and the robot can be placed inside cowshed. The robot's small body fits small and medium farms better in the feeding alley. In addition, the robot has an innovative modular design that requires no special maintenance for its main parts. The new quick-release roller and self-cleaning charging plates make maintenance easier and less frequent. This saves time, labor and costs for farmers.
RoboPusher Nimbo's main features and benefits include:
- Visual navigation that identifies obstacles and adjusts routes automatically
- Real-time remote monitoring via an IoT platform
- Fast charging system that ensures over 16 hours of feed pushing per day
- High-power motor that delivers higher drive torque and reliability
- Easy control and customization via a mobile app
- Compact design that requires less room for deployment and installation
- Easy maintenance with innovative modular design and self-cleaning components