Shuangfu Dairy is a small dairy ranch located in the suburbs of Dengzhou City, central China. It started as a family ranch, but in 2021, it transformed and upgraded to be a corporate business. Now, it has three cowsheds and 500 dairy cows. The ranch is equipped with modern infrastructure and smart technology that help improve its efficiency and profitability.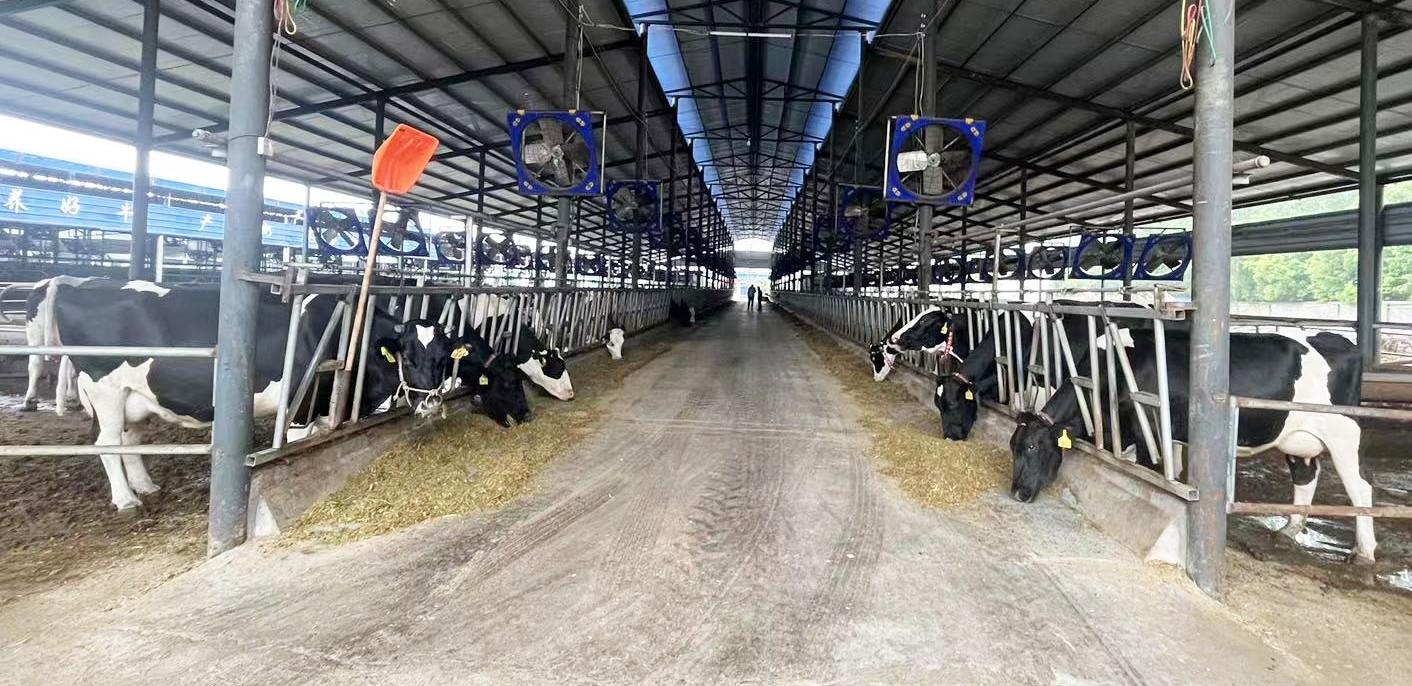 Revolutionizing efficiency with smart equipment
One of the smart devices that Shuangfu Dairy uses is Sveaverken RoboPusher Nimbo, a robotic feed pusher that automatically pushes feed to the cows at fixed time and route as set. To solve the difficulties of maintaining a consistent feeding schedule and finding reliable workers, the ranch owner decided to introduce this feeding robot on February 13, 2023.
Luckily, the barn of Shuangfu Ranch is a standard cowshed with a length of more than 100 meters on each side and relatively complete infrastructure. The site is very suitable for smart equipment deployment.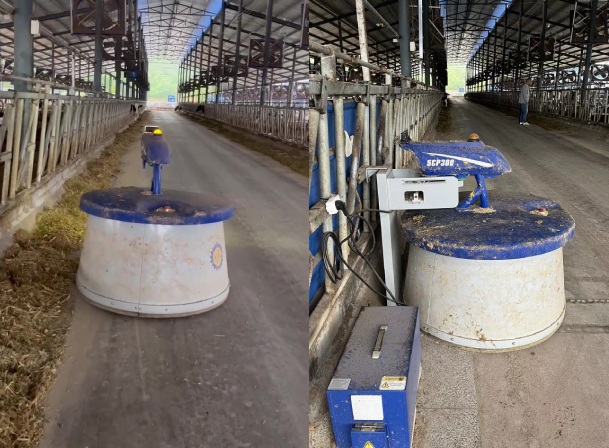 The results were impressive. The ranch owner is very satisfied with RoboPusher Nimbo's performance that it reduced the operating costs and increased the feeding efficiency. He praised the device's camera visual navigation function, which allows him to monitor the cows remotely and avoid the risk of zoonotic diseases. And, he noted that the device works stably and reliably and that the back-end management system is user-friendly and easy to use.
He also appreciated the professional services and timely response of the Sveaverken team, who installed, trained, and supported the device. This makes the work of feed pushing on the barn becomes reassuring, and the cows eat more fresh and sufficient feed.
Embarked on the road of smart technology
To improve the ranch environment and increase production efficiency, Shuangfu Dairy also introduced other smart devices, such as milking machines and silage machines, besides RoboPusher Nimbo. With the help of smart technology, this small dairy ranch has become a model of innovation and sustainability. Since then, this small ranch has also successfully embarked on the road of smart technology.
The story of Shuangfu Ranch shows that small ranches can achieve higher production efficiency and economic benefits with the help of smart equipment. And that RoboPusher Nimbo is one of Sveaverken's smart feeding solutions designed for small dairy ranches, but it can also be used for large-scale ranches. Sveaverken feeding solutions can help ranchers save labor costs, improve feeding efficiency, enhance animal welfare, and achieve sustainable development.