Your Precision is Our Mission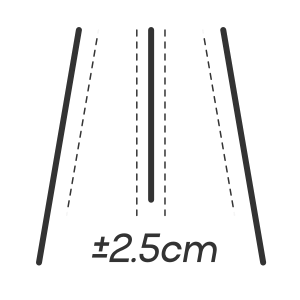 ±2.5cm
Accuracy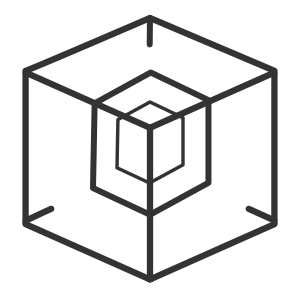 Modular
Design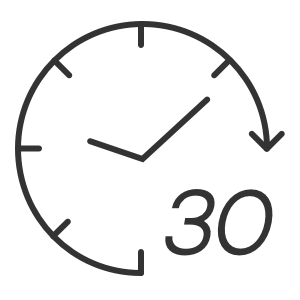 30min
Installation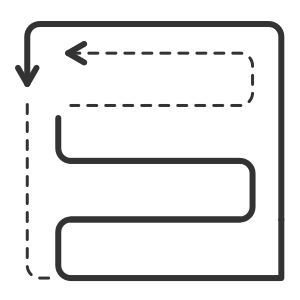 Guidance
Line Assist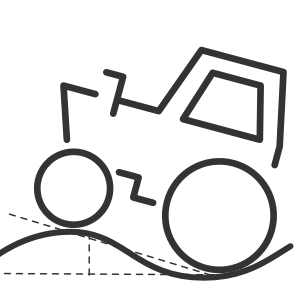 Terrain
Compensation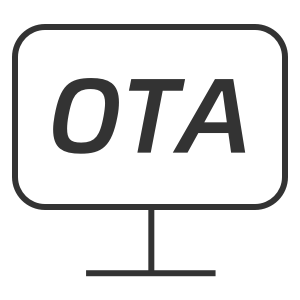 Online Support
& OTA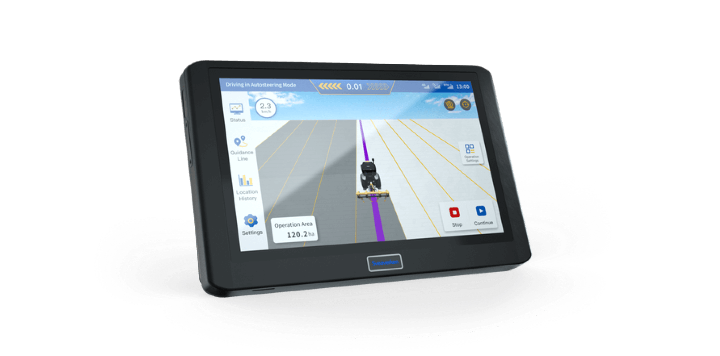 ​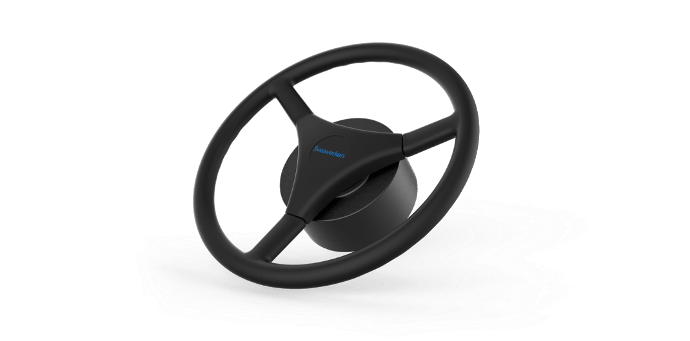 10.1" touch screen;
Built-in WiFi, bluetooth, and radio;
Displays real-time operation status.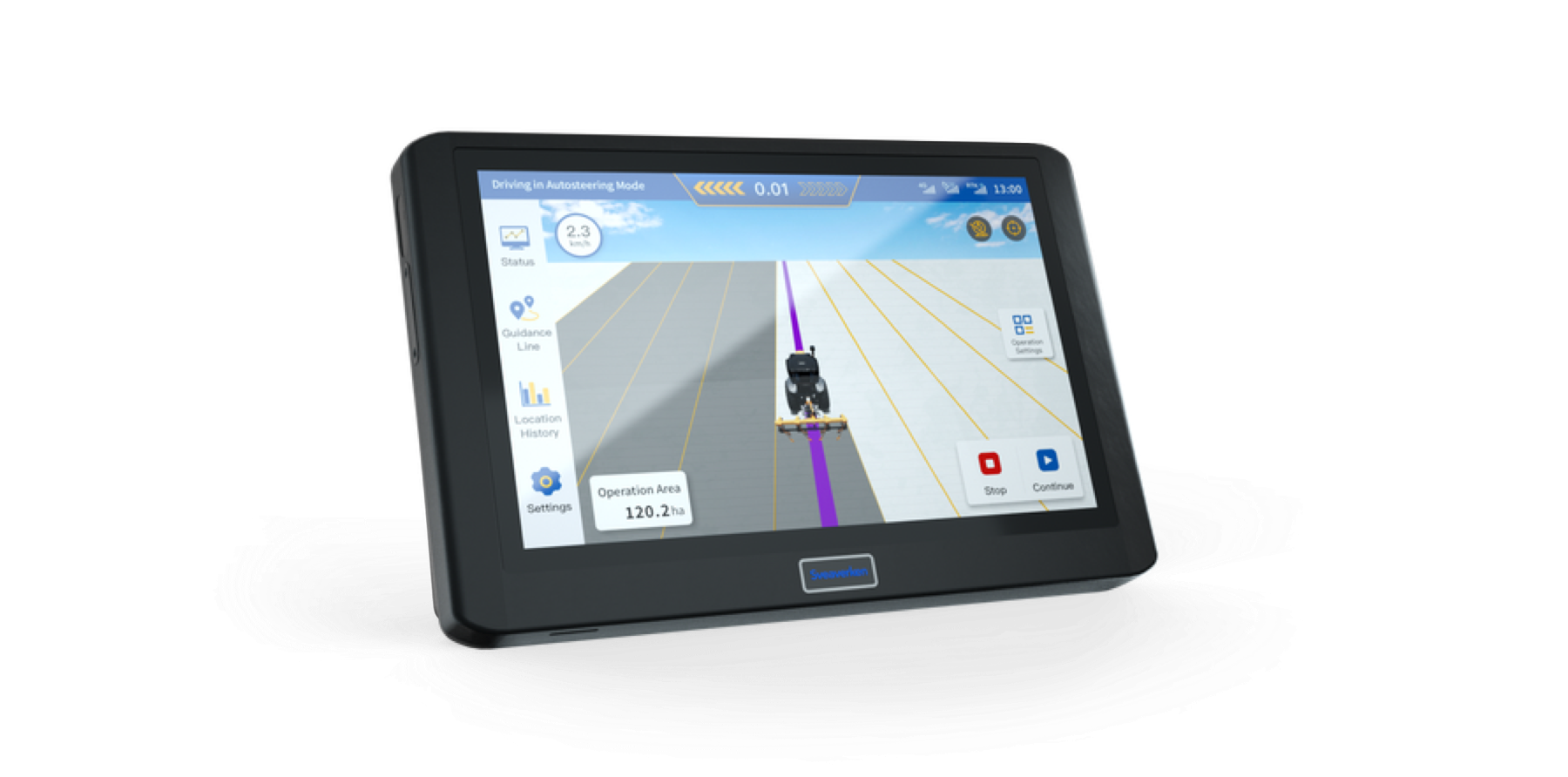 Start with the customer – find out what they want and give it to them.
Start with the customer – find out what they want and give it to them.
30min Installation
With modular design, F100 is easy to set up on a multitude of Ag machines within 30 min .

Get your everyday operation started quickly with essential functions that you don't want to miss.
Terrain Compensation

Keeps passes straight and accurate on sloping and rough terrains.
±2.5cm Accuracy

With high-precision navigation technologies, F100 easily assists your tractor to deliver 2.5cm accuracy from pass to pass, under conditions of poor visibility and even at night.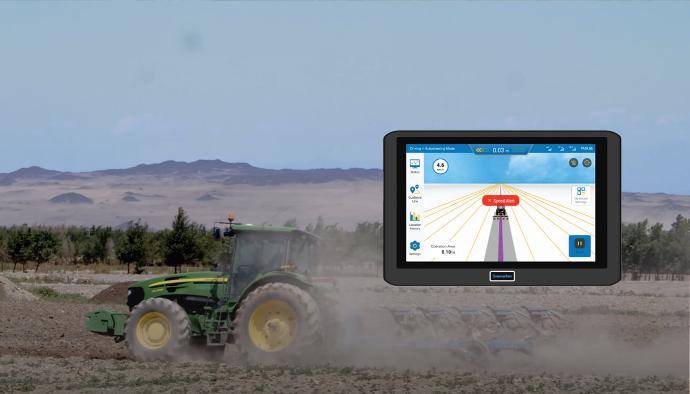 User-friendly HMI

18 languages supported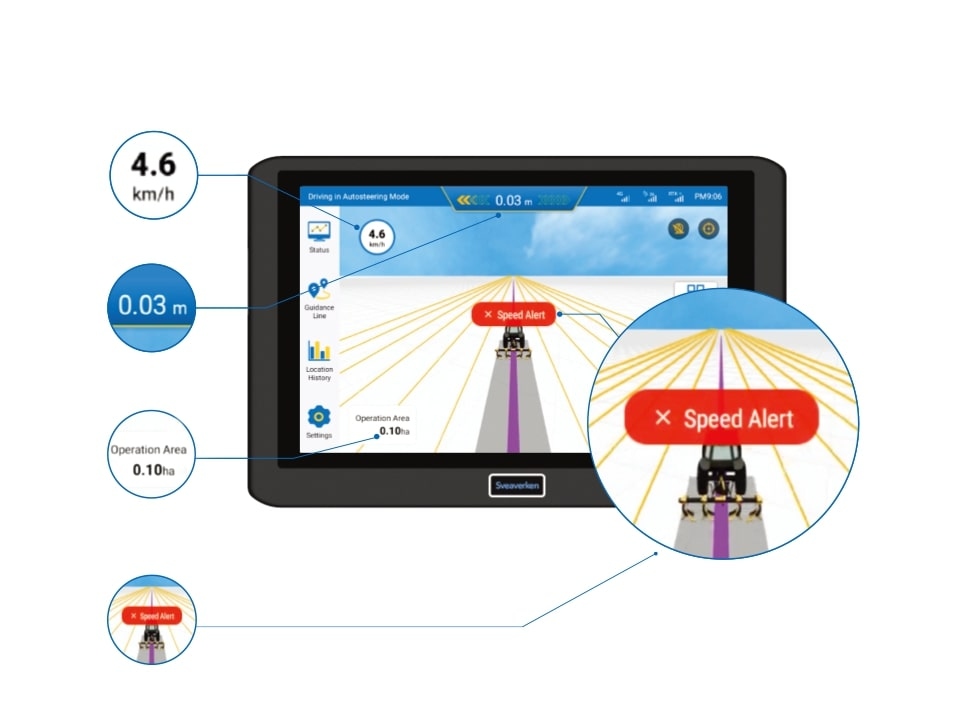 Speed Display
Displays the vehicle's real-time speed.
Offset Display
Tells the real-time offset value.
Area Metering
Calculates the worked area under the auto steer and the manual modes respectively.
Speed Alert
Prompts alerts when the preset speed is exceeded.
Straight line auto steer / Curve auto steer.

Set the direction and distance to shift the current guidance line.

Share guidance lines for increased efficiency and complete field coverage when two tractors are working in the same field.

Upgrade your F100 to unlock Field Management, U-Turn, Implement Library, Task Continuation, and more.

*Unlocking fee needed, contact your local dealer for an activation code to unlock all advanced features.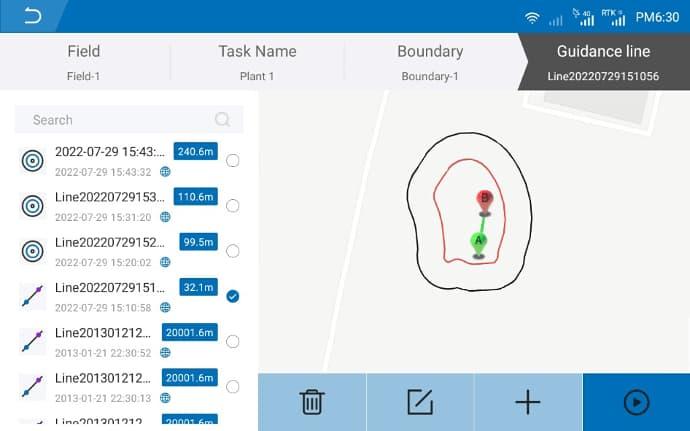 Field Management

Create a field profile to keep track of the boundaries, guidance lines, and tasks you've performed.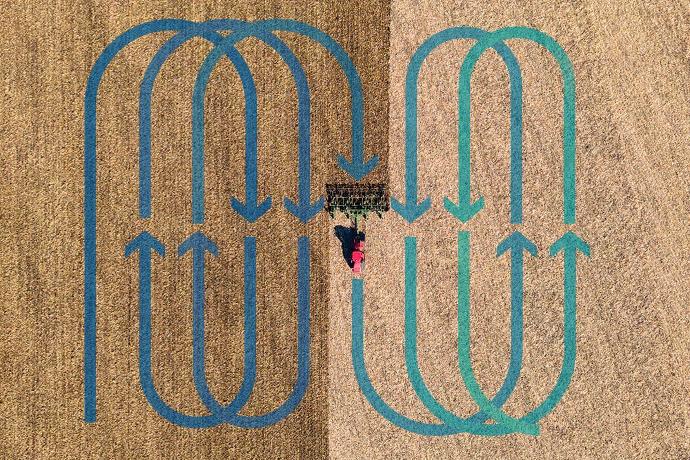 U-Turn

Go hands-free from start to finish with U-Turn either by

1. Importing straight AB lines to the system for it to take the lines and boundaries into account and work out a path that covers your field with the highest coverage rate.
or
2. Simply letting the system automatically plan a path that suits your boundaries and covers your field with the best coverage rate possible.

*For both of the modes above, automatic headland closing is available – F100 rounds up the operation with one or two laps along the headland.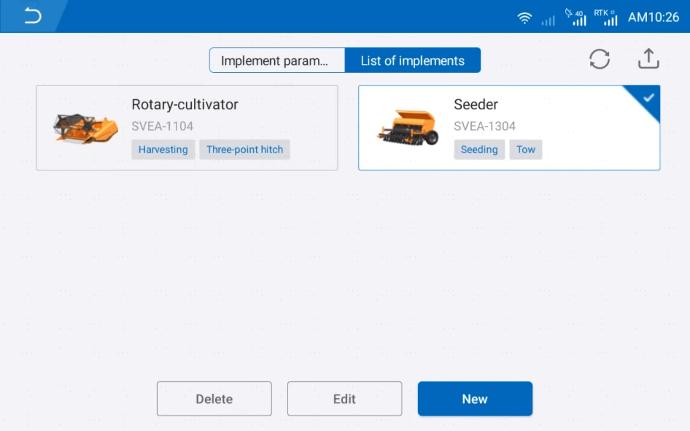 Implement Library

Add up to 10 implements and their parameters to Implement Library, so you can get started quickly with the right equipment.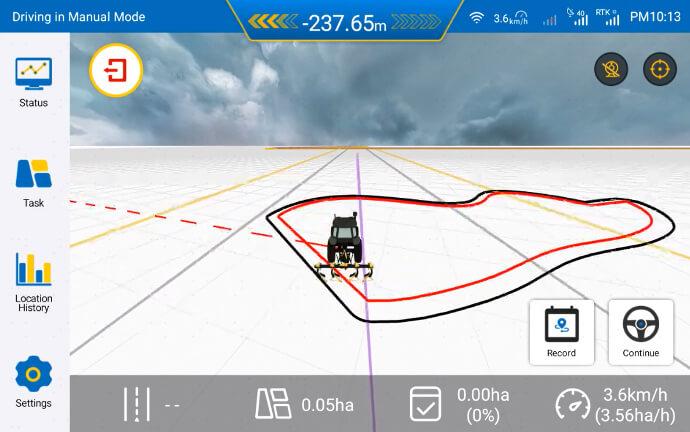 Task Continuation

With your historical data in mind, F100 guides you to the point where you have left with a red line, so you can re-engage with your unfinished task.


Operation Mode Compariso

​

n




F100
Fast Mode

F100
Advanced Mode

Accuracy

2.5 cm

2.5 cm

Guidance line

Straight line & Curve

Straight line & Curve &

Pivot

Operation data recording

●

●

U-turn

○

●

Field management

○

●

Task continuation

○




●




Implement library

○

●
*For detailed comparison between Fast Mode and Advanced Mode, please refer to SPECs.




NMEA

Transfers accurate position and speed info from one control terminal to implements.

*Requires a NMEA cable. Sold separately.

WiFi Camera

Keeps an eye on blind spots and saves you from looking back and forth when installed at the back of the vehicle.

*Requires a WiFi Camera. Sold separately.
Ultra-low Speed

Runs at a speed as low as 0.1 m/s without compromising accuracy. Ideal for planting potatoes, sugarcanes etc.

*Requires a hall angle sensor. Sold separately.


Compatible with mainstream tractors, harvesters, rice transplants, and planters to support all farming seasons.
Control Terminal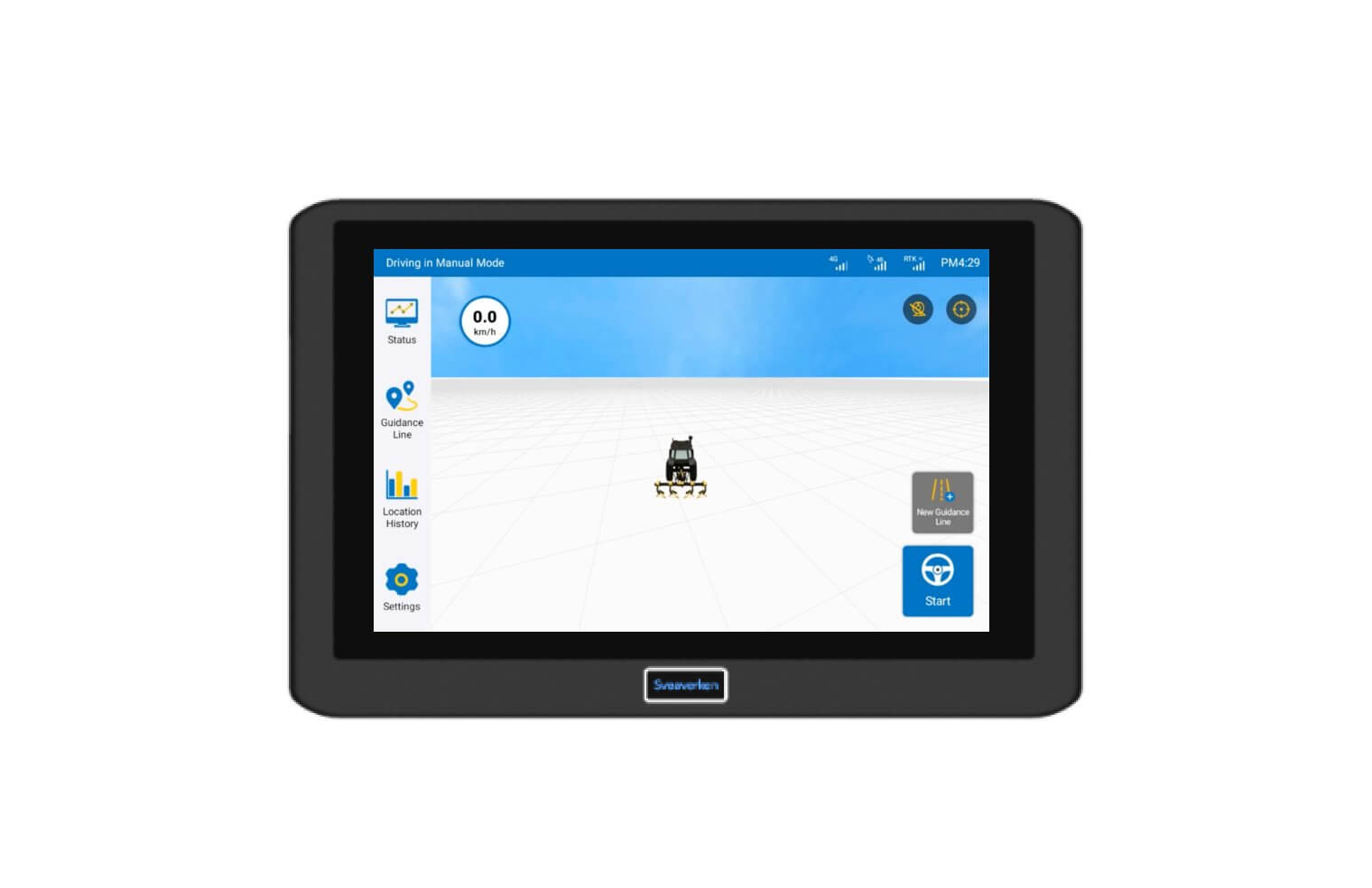 | | |
| --- | --- |
| Size | 275×180×40 mm |
| Display | 10.1'' inches >500nits LED screen; 1280*800 pixels |
| Power Supply | 9V-36V |
| Operating Temperature | -20 ℃~70 ℃ |
| Storage Temperature | -40 ℃~85 ℃ |
| Waterproof & Dustproof | IP 65 |
GNSS Receiver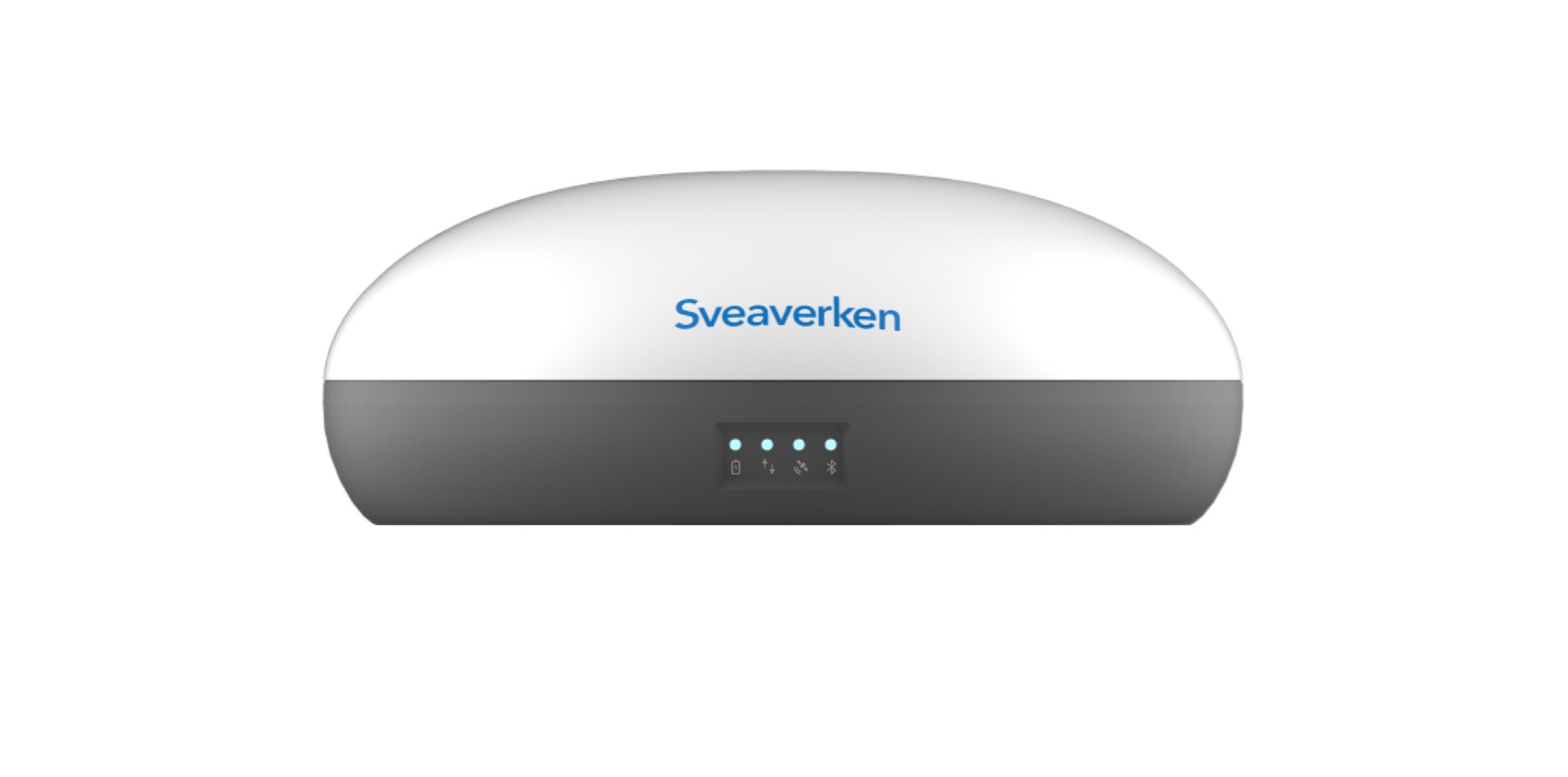 | | |
| --- | --- |
| Frequency | GPS L1/L2, GLONASS L1/L2, BDS B1/B2/B3, Galileo E1/E5b |
| Size | 162*78 mm |
| Operating Temperature | -20 ℃~+70 ℃ |
| Storage Temperature | -40 ℃~+85 ℃ |
| Waterproof & Dustproof | IP 66 |
Electric Steering Wheel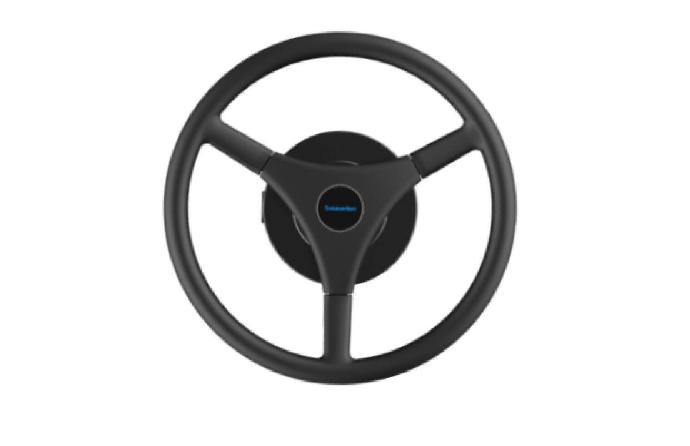 | | |
| --- | --- |
| Size | 410 mm |
| Power Supply | 12V/24V |
| Maximum Torque | 20 Nm(12V) / 30 Nm(24V) |
| Waterproof & Dustproof | IP 65 |
Fast Mode vs Advanced Mode

Function Types

Functions

Fast Mode

Advanced Mode

Guidance line

Straight line

●

●

Curve

●

●

Pivot

○

●

Operation control

Guidance line translation

●

●

Path numbering

○

●

Display offset under manual mode

●

●

Mark the edge

●

●

Field management

○

●

Real-time speed display

●

●

Guidance line synchronization

●

●

Task management

Recording operation data

●

●

Task continuation

○

●

GNSS signals settings

Mobile network RTK-ntrip

●

●

RTK: base station mode

●

●

Asset library

Implement library

○

●

Implement control

NMEA

●

●

System settings

WiFi Camera

●

●

Demo mode

●

●

Special Functions

Uturn

○

●

Manual intervention of steering wheel suspension

●

●

Ultra-low speed mode

●

●

Slope Mode

●

●