Sveaverken Brush
Effective Grooming

Durability

Easy Start/Stop

Power Saving



Effective Grooming
Designed with cows' body shape and habits in mind, the brush provides comfortable grooming, optimizing the cows' blood circulation and skin health.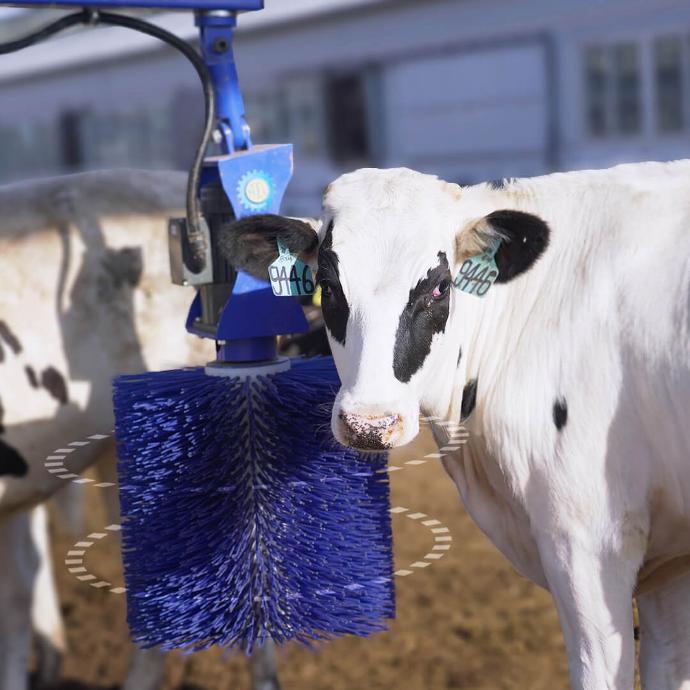 Durability
The NSK bearing and nylon bristles ensure robust scratching and superb durability.

Easy Start/Stop
With a highly sensitive tilt sensor, the brush automatically rotates on reaching the triggering angle, and stops when cows do not push against it.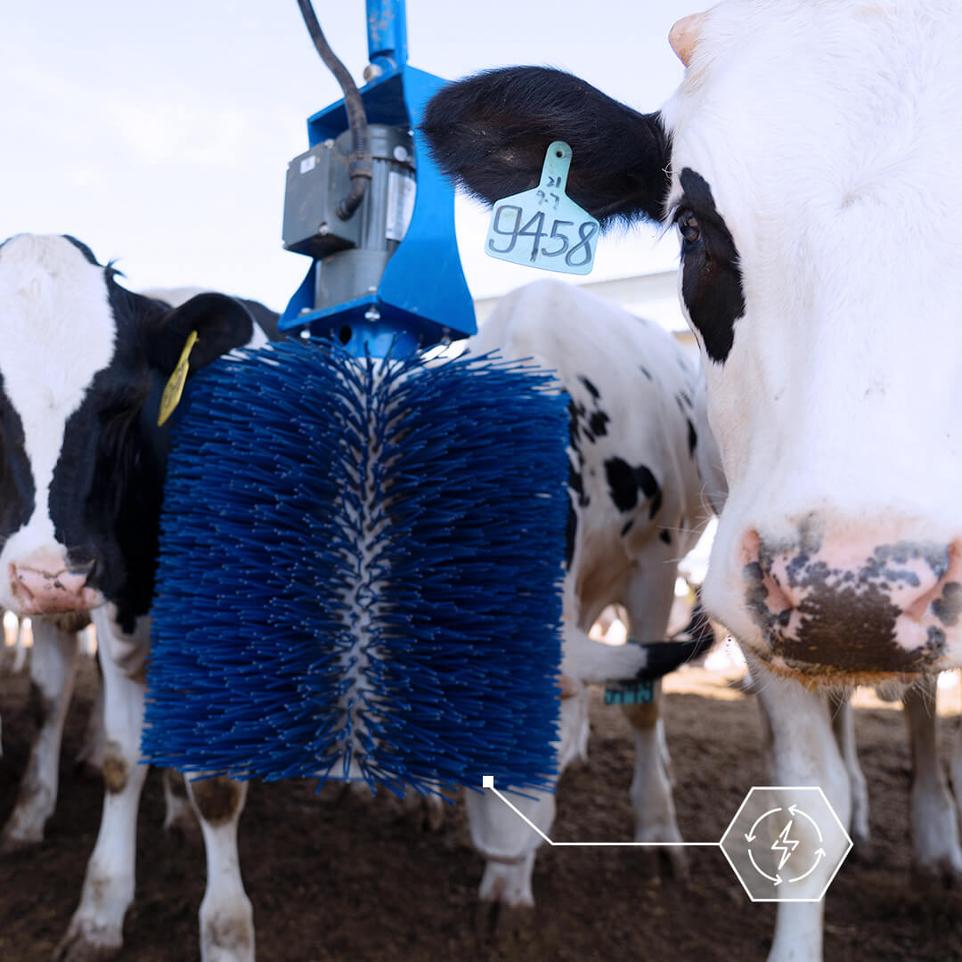 Power Saving
The brush stops automatically when cows make no contact with it, avoiding waste of power.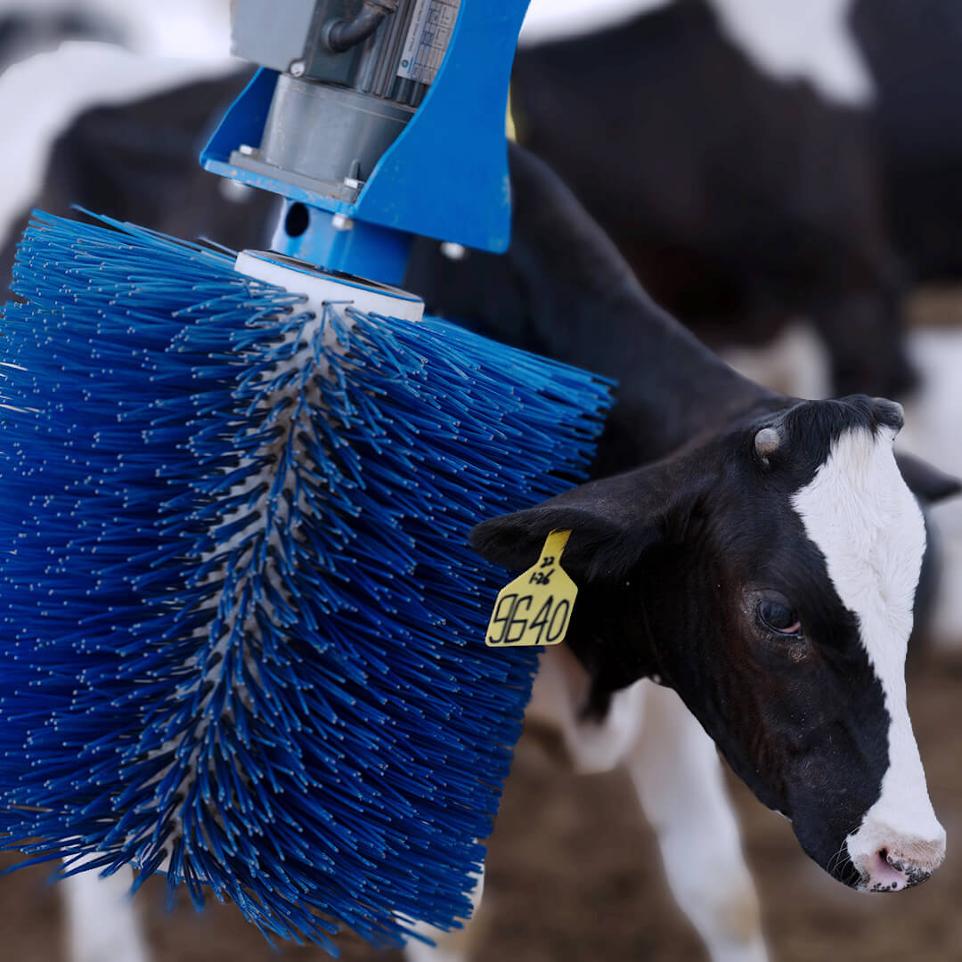 Safety
A safety switch is available, which allows you to stop the brush when it gets overheated or overloaded.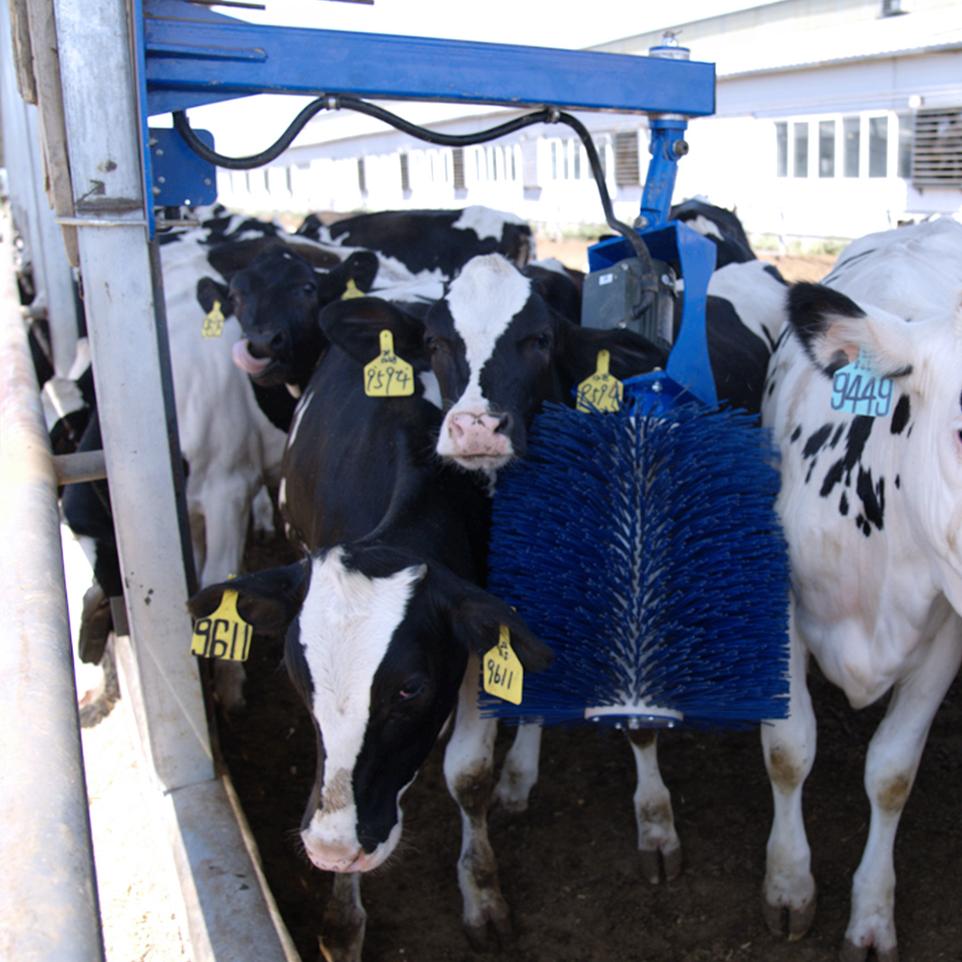 Easy Installation
Multiple sets of mounting holes are provided on the bracket, allowing for installation on different poles and walls.

Product Name

:

Sveaverken Brush

Model

: SCEB200

Machine Net Weight

:

66 kg

Machine Length

:

1,050 mm

Brush Shaft Physical Dimension

:

Φ500 mm×500 mm

Brush Shaft

Material

:

Fiber-reinforced plastic

Motor External Power Supply

:

220-240 VAC, 50 Hz

Motor Power

:

150 W

Motor Triggering Angle

:

5°~30°

Motor Delay Stop Time

:

10 s~90 s

Motor Rotating Speed

:

35 rpm