Smart Temperature Control
High-efficiency
Remote Control
Data Tracking
Durable
Safe and Reliable
Highly Sensitive Temperature Probe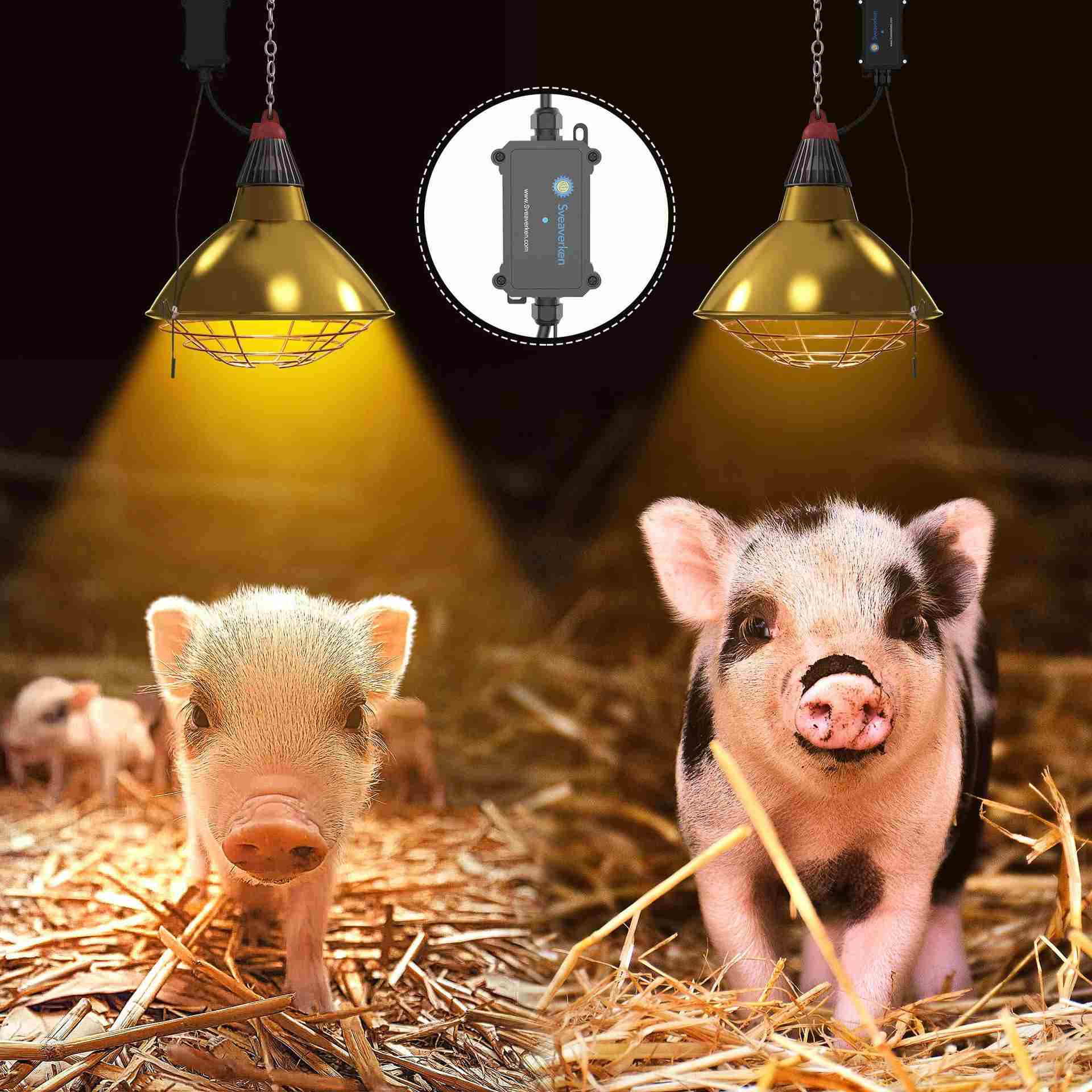 Smart Temperature Control
With a built-in smart controller and advanced algorithm, it allows the bulb power to be adjusted automatically based on animals' growth stages. For example, piglets and baby poultry require no manual intervention.

Precise & Auto Control for suitable temperature conditions at different stages of the piglets' growth cycle.

Days After Birth

Growth Stage

Temperature Requirements




Day 1

Lactation



32

℃

~ 34℃

Day 2~3

Lactation



30

℃

~ 32

℃

Day 4~7

Lactation



28

℃

~ 32

℃

Day 8~14

Lactation



26

℃

~ 28

℃

Day 15~21

Lactation



24

℃

~ 26

℃

Day 22~35

Conservation Period



24

℃

35+ Days

Fattening Period



Not less than 18

℃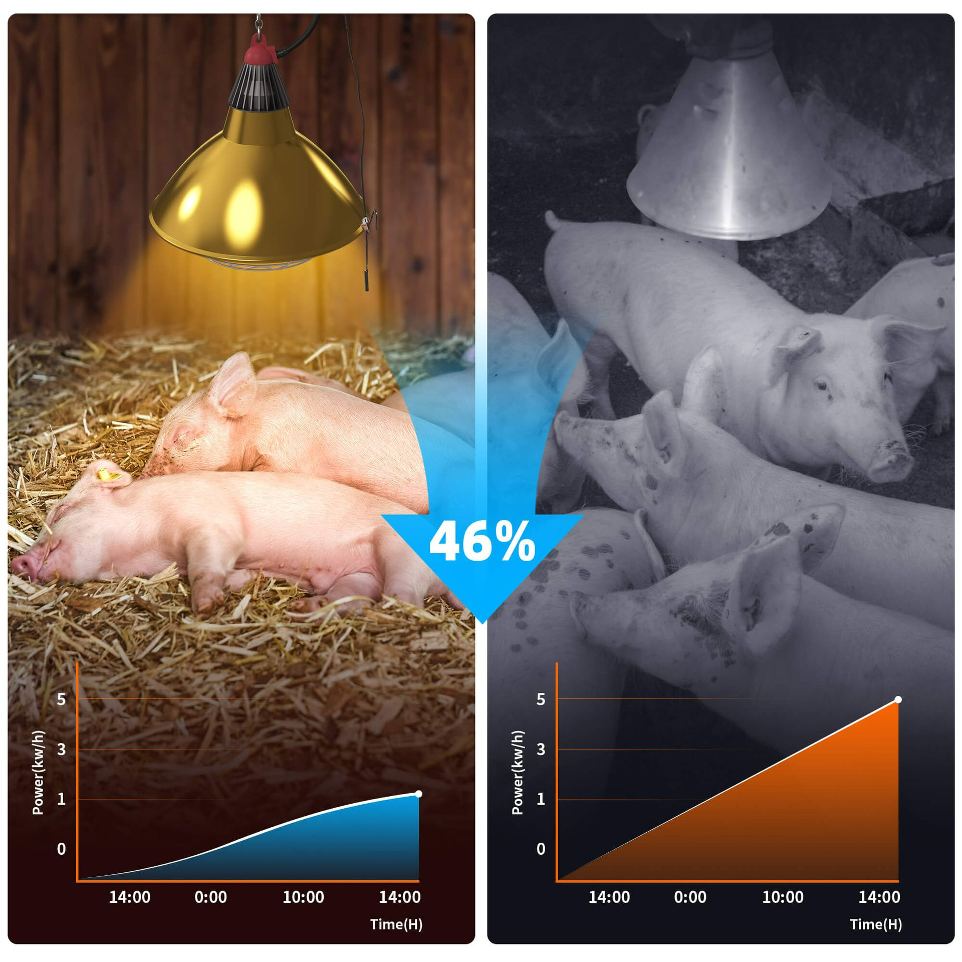 High-efficiency
Quick heating technology reduces more than *46% of energy consumption compared with traditional lamps, and improves the survival rate of baby animals by mitigating animal diarrhea.
*Tested in laboratory environments where the temperature is 25℃.

Remote Control
Use the app to turn on/off, adjust the temperature remotely, or set the mode of lamps individually or in batches.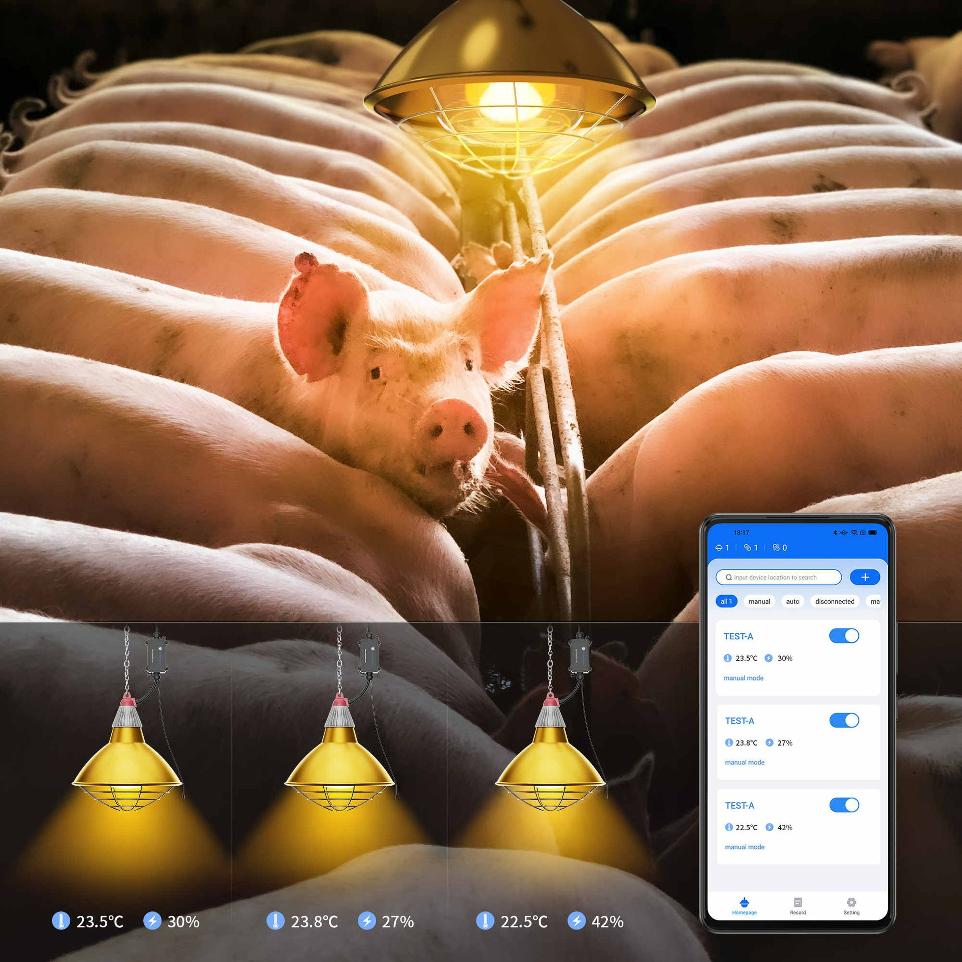 Data Tracking
The working state will be displayed on the App in real time and errors will be recorded and stored for reviewing. Visible and traceable data will also achieve easy and effective management.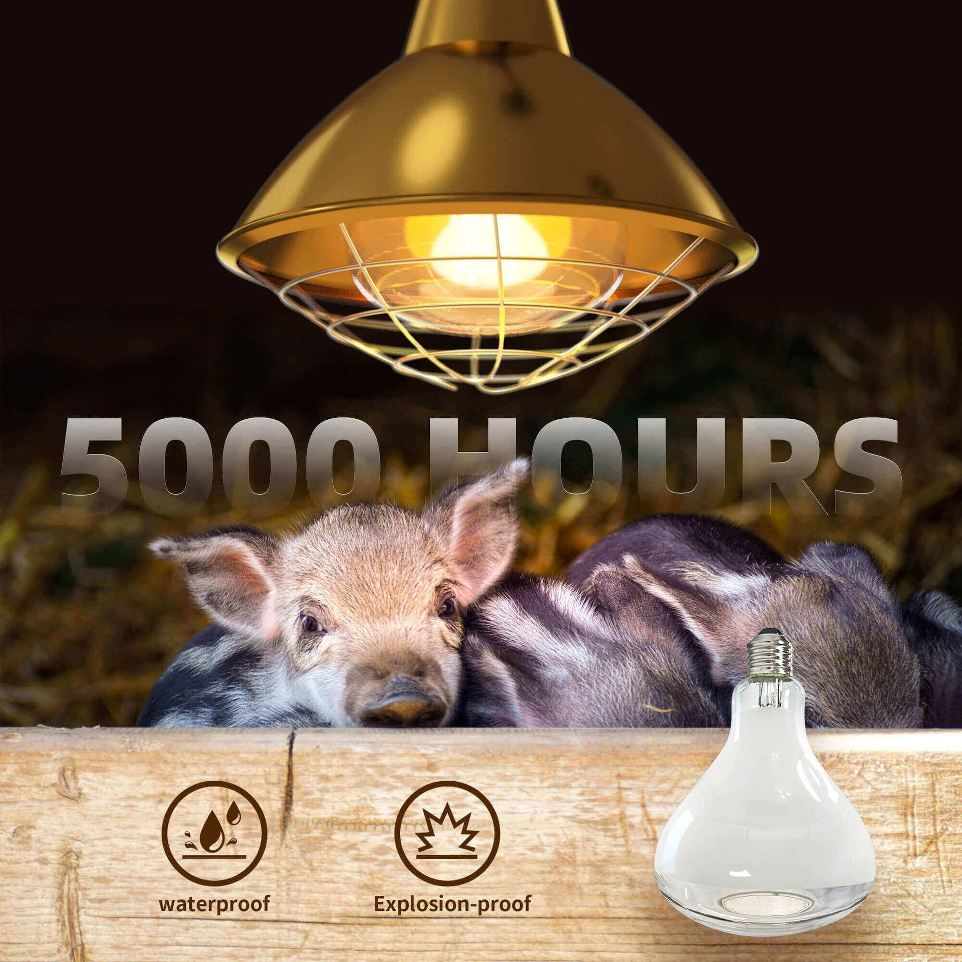 Durable
The aluminum alloy lampshade is corrosion resistant, making it reliable in harsh environment. The waterproof and explosion-proof bulb uses thickened glass and tungsten filament to extend the service life to above 5,000 hours.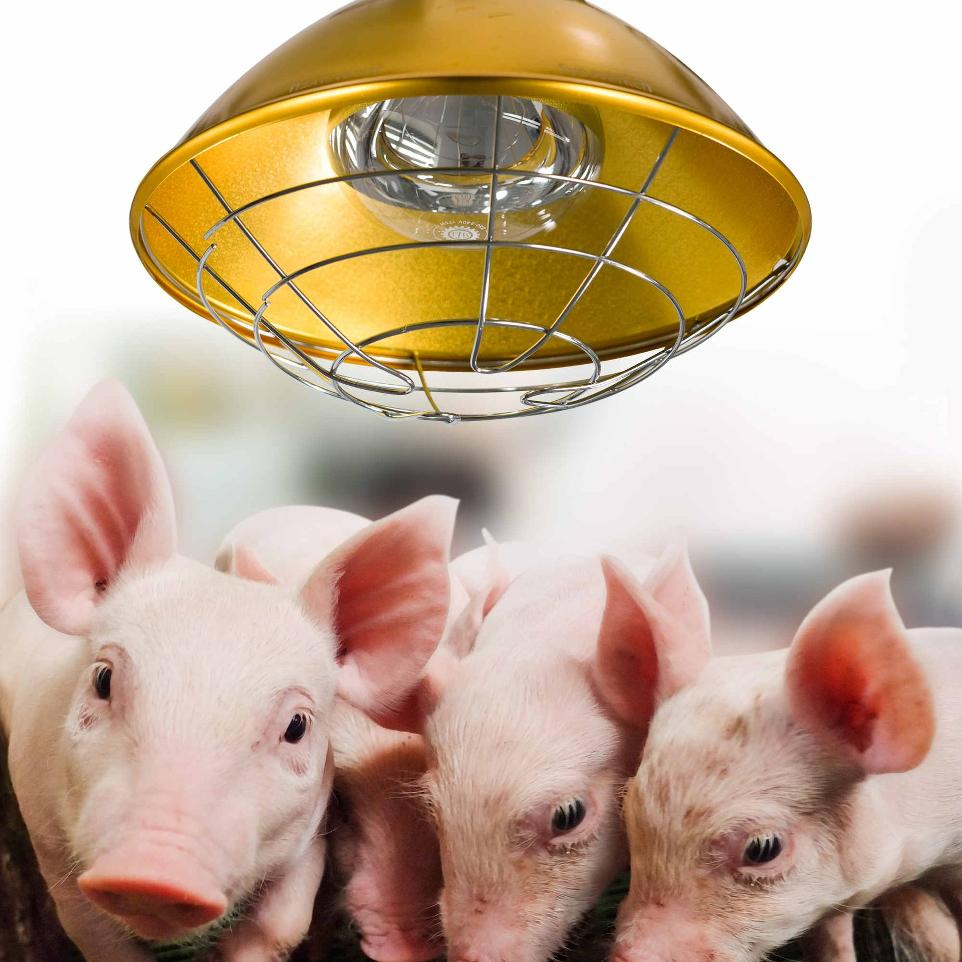 Safe and Reliable
The easy-to-open metal protective net not only makes bulb maintenance convenient, but also prevents the bulb from falling-off, keeping animals safe.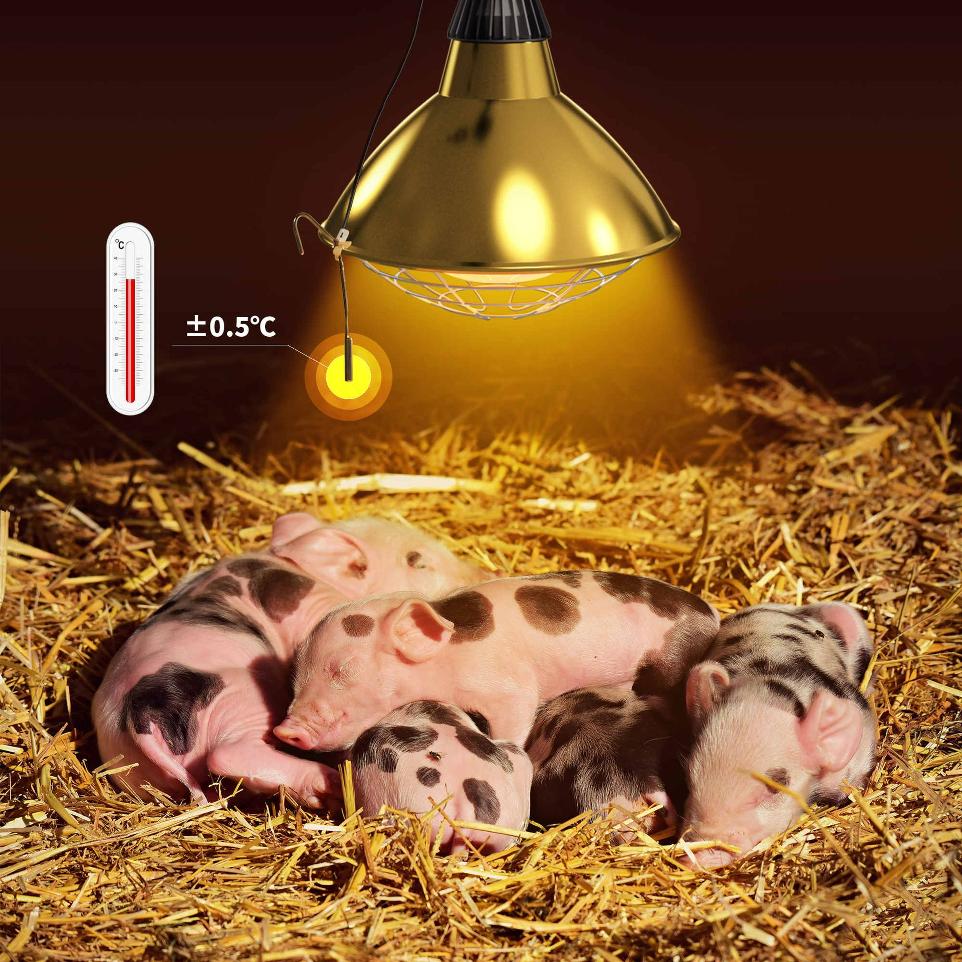 Highly Sensitive Temperature Probe
The built-in highly sensitive temperature probe gives you an accuracy of ±0.5°C, making intelligent temperature auto adjustment possible.

Model: SSH100
Supply Voltage: AC 230 V
Normal Power: 175 W
Dimension (Diameter*Height): 300 mm*330 mm
Protective Level: IPX4
Way of ControlLight: Bluetooth
Bulb Life: > 5,000 h
Accreditation: FCC, CE, UL

Leaflet
Click to download the product leaflet.
Download